Double-mode panchromatic imaging load have both functions: area array gaze and linear arraypush-broomimaging; at the same time, it uses super-high sensitive CMOS chip; in addition to the imaging in the daytime, the load can also make imaging for the city lights at night. It is suitable for 50kg microsatellite flight.
Imaging mode: area array imaging (video) and linear array push-broom;
Ground pixel resolution (sub-satellite point): ≤4.7m(H=656km);
Width (sub-satellite point): ≥9.6km (H=656km);
Spectral region: visible light 500nm~800nm;
Spectrum band: single spectrum band and full color;
Focal length: 1550mm;
Relative aperture: 1/12.7;
Field angle: 0.8°;
Sensor chip: G400 and CMOS chip;
Pixel size: 11μm;
Resolution: 2K×2K;
Total quality: ≤11kg;
Size: ≤Φ200×450mm;
Communicate with machine center: RS422;
Data compression: JPEG2000;
Data storage: solid-state disc, 80GB;
Data transmission interface: SPI or LVDS;
Focusing mechanism: have;
Power supply: +5V (data storage), +12V(CMOS);
Flight experience: "Jilin-1" Smart Verification Satellite.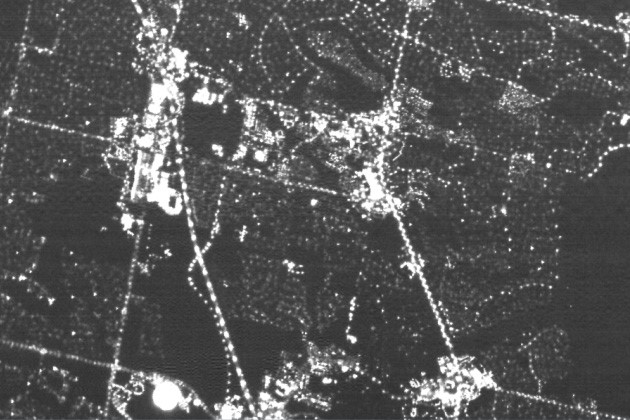 Acquire image in orbit: lighting at night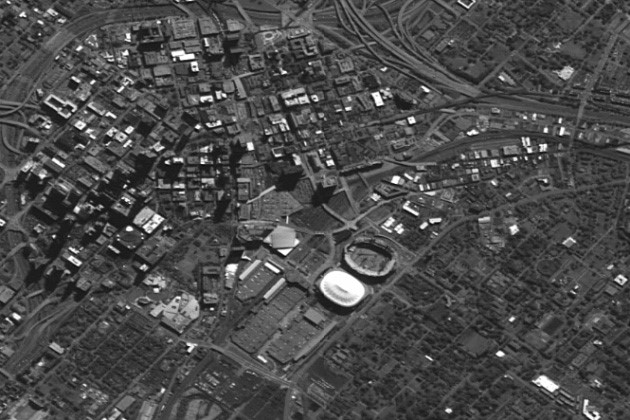 Acquire image in orbit: daytime